Mark Zuckerberg was born on May 14, 1984 in White Plains, New York, he is best known for being an internet entrepreneur and Facebook creator. He was one of five co-founders of the social network, his current net worth as Chief Executive Office is $44.6 billion. His public salary is 1 dollar a year, to some that sounds far fetched but it is public info. Growing up in White Plains, New York he was the son of the Dentist (Edward Zuckerburg) and the son of a Psychiatrist (Karen Kempner). He and his three sisters were raised Jewish than later became full blown Atheist.
He began dabbling into computer programming in middle school, his father taught him ATARI programming as a beginner. He got so good at programming computer software that his dad allowed him to create and run a special software for his local dental practice. He excitedly named his new and improved house and office software"Zucknet". This computer software allowed his dads home and office computers to communicate with each other remotely. He and his dad were very proud of his accomplishments, during this time period he was known as child prodigy.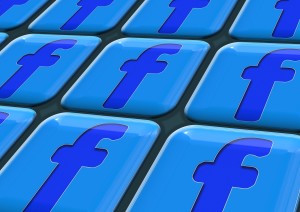 During his early college years at Harvard he earned the title of the "programming prodigy of Harvard". His major was computer science and psychology, and he was apart of a Jewish fraternity "PI". Later on in his Sophomore year he created a program called face-mash that allowed users to pick out who they thought was the best looking person out of the school photo book. Facebooks included the names and pics of every student, he built out the site and put out selected photos. People were ranked based on if they were hot or not, their "hot" status was determined by the end user.
This site had so many visitors over a 24-48 hour period that it crashed the Harvard network, sadly they had to shut it down due to the heavy traffic. The site had such a profound effect on the Harvard network that the students were not able to log onto the internet. After taking some time off from the site he programmed another code for a new site entitled, "Thefacebook". The rest is history, with a bunch of lawsuits and settlements in between.
Cameron W, Tyler W, and Divya N filed lawsuits against Mark accusing him of stealing their idea for Facebook. You can find more info on Wikipedia or by simply googling the details about the legal stuff. I am more interested in the man than his legal issues.
Febuary 4, 2004 Facebook was launched from the Harvard dorm room of Mark Zuck. No matter what anyone thought, said, or accused him of, he pushed and made his vision a reality. Facebook is designed to connect the world via the internet no matter where you are located. Facebook will continue to grow and will fulfill it's mission of connecting the world. And to think it all started in a little cold Harvard dorm room, with a couple photos and an old school computer.
Mark Zuckerberg Quote-
"The biggest risk is not taking any risk"